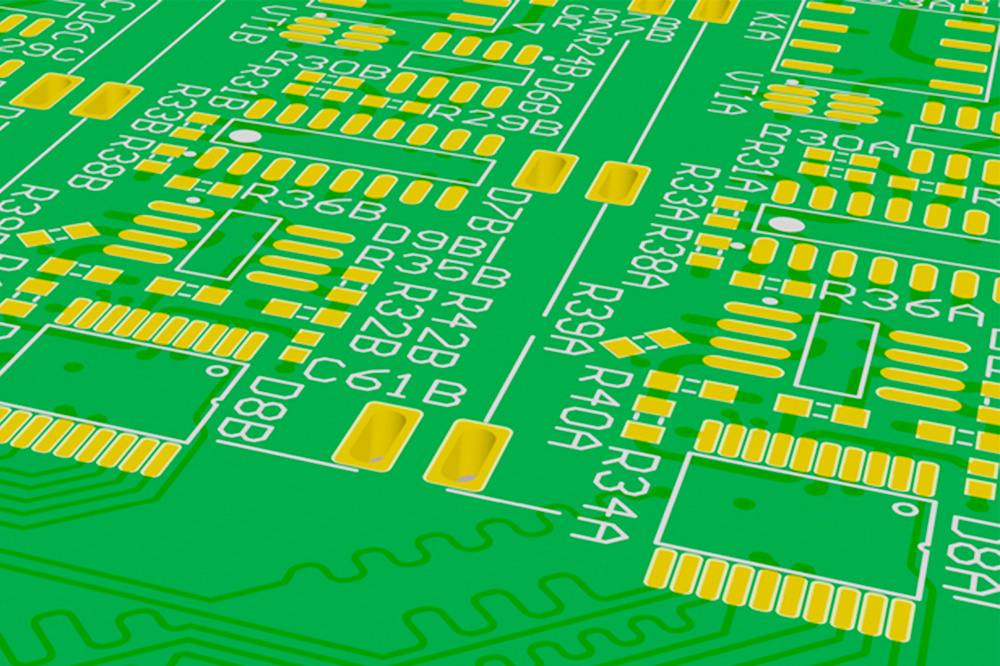 What is silkscreen and how is it used in PCB assembly?
Printed circuit board assembly includes various aspects, components, and steps. One of the most important aspects of the final PCB product is the silkscreen. Including a silkscreen in the PCB manufacturing process is vital to identifying the component layout on a complete printed circuit board. But what is a silkscreen, and what makes it special?
The silkscreen is the layer of white, legible letters and graphics that define where certain components are to be placed on a printed circuit board. These graphics are created with special ink, typically layered on the circuit board in white. Some silkscreens will utilize yellow, black, blue, or even red ink depending on the designer's preference.
The silkscreen is present on the component side of the circuit board, and some companies also include silkscreens on the soldering side. The silkscreen is essential in informing the assembly team (i.e. an electronic contract manufacturer) where certain components should be placed during the PCB assembly process. This is especially beneficial for complicated boards with many layers. After all, the typical PCB is assembled with two to four layers, making the identification of all individual components a necessity.
What does the silkscreen identify?
Silkscreens typically identify where certain components on the circuit board should be placed, but they can also do so much more than that, including;
Logos
Test points
Part numbers
Date codes
Manufacturer marks
Any warning symbols
Choosing a legible font is essential because silkscreens must be read by a variety of people during PCB assembly. Nowadays, there are a variety of fonts to choose from, but you should always make sure to refer to your PCB manufacturing company for their specifications.
How is silkscreen applied?
The silkscreen can be applied in three different ways: manual screen printing, liquid photo imaging, or direct legend printing.
Manual screen printing is one of the cheapest options. The ink is pushed through a stencil onto the laminate before it is cured in an oven. Liquid photo imaging is when a photo-imageable epoxy liquid is placed on a circuit board and then exposed to UV light. Direct legend printing relies on acrylic ink from CAD data.
For more information on silkscreen and the PCB assembly process, don't hesitate to reach out to PCB Assembly Express. We can help you with your prototype or production assembly projects.